Alas, winter is upon us, and in the Pacific Northwest, that means rain. Lots of it. Weather apps have gotten smarter at telling us when the rain will let up, but sadly, some days it is relentless and we have no choice but to suck it up and go out for potty breaks and walks in the midst of downpours. 
The secret to keeping sane during these dreaded days and months is all about having some solid gear (and a positive attitude helps too ;-) ).
Here is a quick list of must-haves for winter walks:
First is good coverage for your pup, of course. The Urban Trekker jacket is made from waxed canvas, providing a water resistant layer that repels the rain. This jacket also has a full coverage chest, which really helps minimize the amount of mud and water that can get trapped in the undercoat of your pup's chest and belly.
The hood is another must have feature or the rain. While not all dogs loving having a hood all the way over their ears, the waxed canvas hood of the Urban Trekker provides enough structure to decide the best coverage for your pup. Plus, it's adorable AF to see dogs in little jackets with hoods. 
Lights are incredibly important in the rain. Intersections can become especially dangerous in the rain when drivers have lower visibility. I clip simple collar lights on the boys when the days are especially grey or dark. The Night Ize option is great because it can be clipped anywhere. Depending on your pup's collar or harness, clip it on the front or back or to your leash. The Spotlit option also has the ability to program the color in case you have multiple dogs and want to keep track of them in the dark. Pretty slick.
It's inevitable that your pup will need at least some toweling off when you get home, especially if you have long haired dogs like my two doods. I love the Soggy Doggy Super Shammy, as the microfiber fabric absorbs the water way better than a regular towel, and has convenient little pockets to make it easier to hold onto as you're drying your little guy off.
And finally, you may have noticed that I mentioned that a positive attitude, and that comes with your own comfort and enjoyment when you're out in the rain.
A good rain jacket is a must, but here are two other suggestions that you might not have on your radar:
Soggy shoes are the worst. I love wearing Hunter boots out on walks, which are extremely functional but also surprisingly comfortable. But the best part is not having to worry about dodging the many puddles on the sidewalks. There are several styles for both men and women, but the Chelsea Boots are especially versatile.
My final recommendation if you need some motivation for your walk is a good set of water resistant headphones so you can listen to your favorite podcast or Spotify channel as you get your pup the exercise he (and you both) needs. Crank up the tunes and you'll hardly notice the rain pelting your face ;-)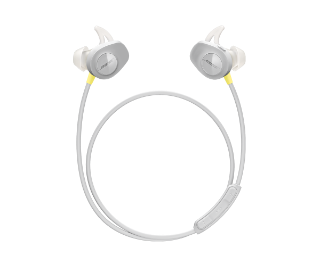 Now that you're armed with a few gear suggestions, the proper thing to do is hop off your phone and take your pup out, regardless of the forecast. ;-) You'll be surprised how good you both feel when you're done.
---
---
Would you like to leave us a comment?
Comments will be approved before they show up.